L'ARTIGIANATO DELL'ARCHITETTURA - THE SKIN SYSTEM 2022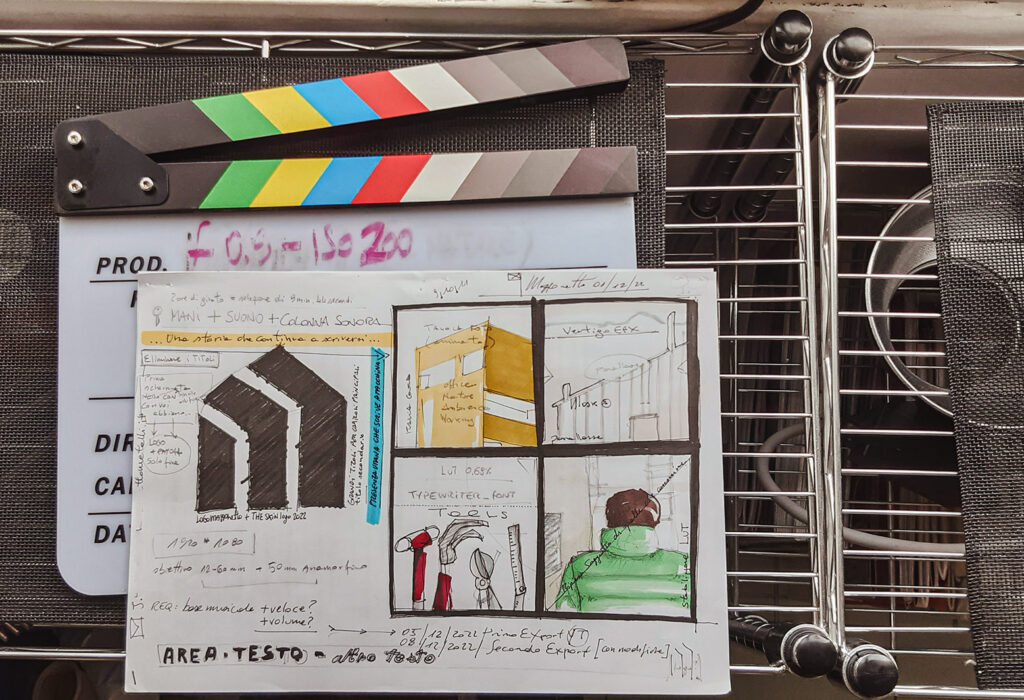 Il colosso dei metalli Mazzonetto Spa commissiona, attraverso la divisione "The Skin System", la realizzazione di un video emozionale che possa raccogliere i momenti più salienti dell'anno 2022. Il workflow, definito in due fasi di raccordo distinte, ha visto la minuziosa selezione tra centinaia di scatti fotografici d'archivio e spezzoni video "home-made" per poi approdare alla "fase rigenerativa" (correzione del colore, inestetismi, fotomontaggio ed animazione). La staticità fotografica è vinta dall'incessante presenza di suoni raccolti in presa diretta – a testimonianza della quantità di "mani al lavoro", dietro le quinte della filiera produttiva.
Incapsulati in 2 rigorosi minuti di girato i 365 giorni di Mazzonetto 2022.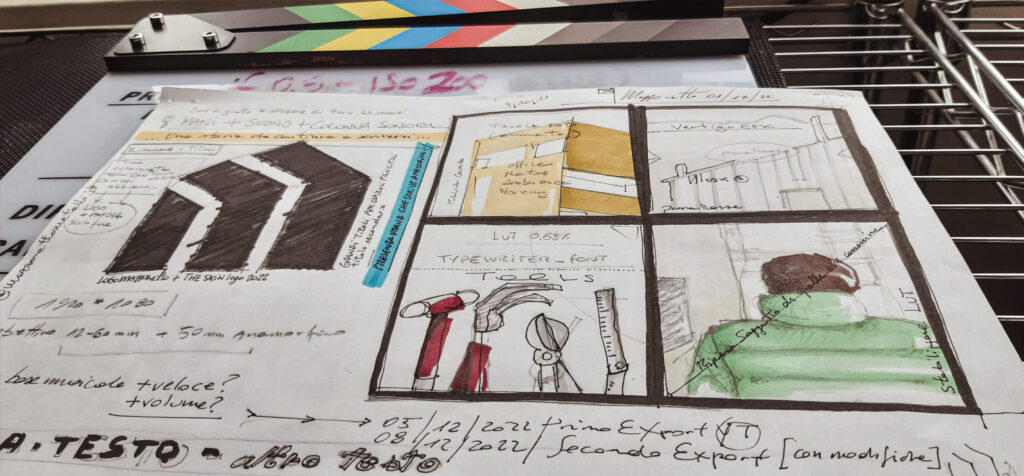 Mazzonetto Spa, through the "The Skin System" division, order the creation of an emotional video that can collect the best moments of the year 2022. The workflow, defined in two distinct connection phases, saw the meticulous selection from hundreds of archive photographs and "home-made" video clips to then move on to the "regenerative phase" (color correction, blemishes, photomontage and animation). The photographic static is won by the incessant presence of sounds collected live – testifying to the quantity of "hands at work", behind the scenes of the production chain.
The 365 days of Mazzonetto 2022 are encapsulated in 2 minutes of footage.
SERVIZIO REALIZZATO:
Idea e storytelling, riprese video cine-like di "The Skin Academy", fotoritocco e rimontaggio fotografico, suono in presa diretta e musica originale
SERVICE PERFORMED:
Idea and storytelling, cine-like video shooting of "The Skin Academy", photo retouching and photographic reassembly, live sound and original music


The Skin System, Mazzonetto Metalli Spa 2022-2023 – Federico Lazzarini 2022
MAZZONETTO METALLI: VIDEO PRESENTAZIONE "THE SKIN SYSTEM"
Il noto produttore di rivestimenti metallici brevettati Mazzonetto Spa commissiona un breve video pilota del prodotto denominato "The Skin System": l'obiettivo è quello di incuriosire i professionisti del settore dell'architettura favorendoli nel download di catalogo digitale e richiesta di informazioni. Servendosi di un workflow estremamente variegato (modellazione 3D, postproduzione fotografica, animazione video su blue e green screen) il video sintetizza il dialogo tra architettura e tecnologia di innovazione – elementi inseriti con equilibrio in un tessuto urbano tradizionalmente italiano ispirato al centro storico di Asolo, Treviso, Regione Veneto.
The well-known manufacturer of patented metal coatings Mazzonetto Spa commissions a short pilot video of the product called "The Skin System": the aim is to intrigue professionals in the architecture sector by encouraging them to download the digital catalog and request information. Using an extremely varied workflow (3D modeling, photographic post-production, video animation on blue and green screens) the video summarizes the dialogue between architecture and innovative technology – elements inserted with balance in a traditionally Italian urban fabric inspired by the historic center of Asolo, Treviso, Veneto Region.